I Mounted My PC - Server Rack Update
Posted on by Josh Kasuboski · 2min read
I got my desktop mounted in the rack and added wheels. It's really moving 😏
You can see the previous server rack start here, where I had just gotten it.
Making it mobile
Moving the rack back and forth was pretty rough. It was definitely scratching the concrete and since I was planning to put my desktop in, the rack was about to get much heavier.
The rack I purchased came with a piece of steel that sticks out and has 3/4" holes drilled in. I wanted to put casters there, but 3/4" stem casters don't seem to be a thing. I ended up getting 1/2" stem casters and some washers to make it fit the hole. It seems sturdy enough (I was able to stand on it without incident).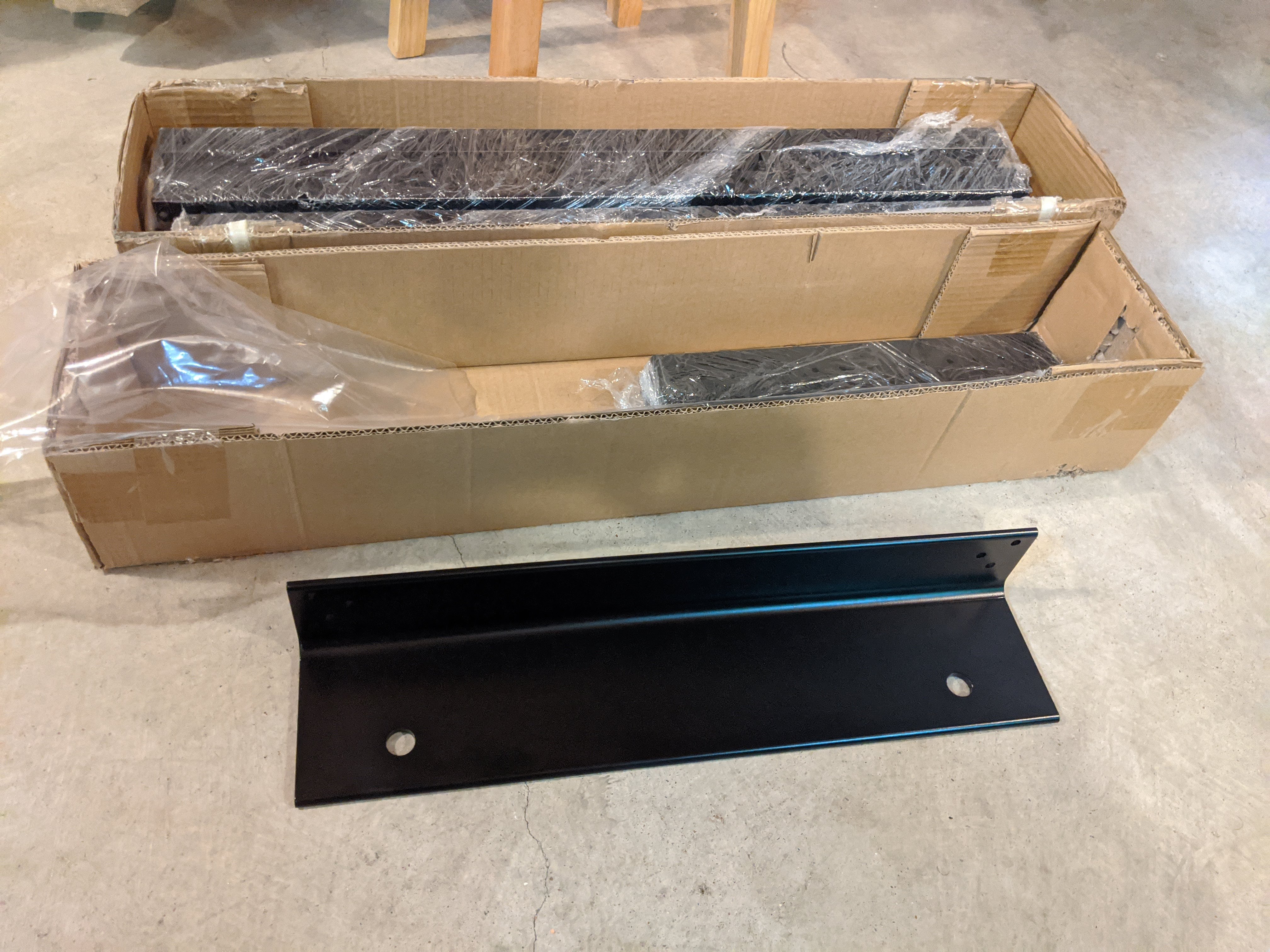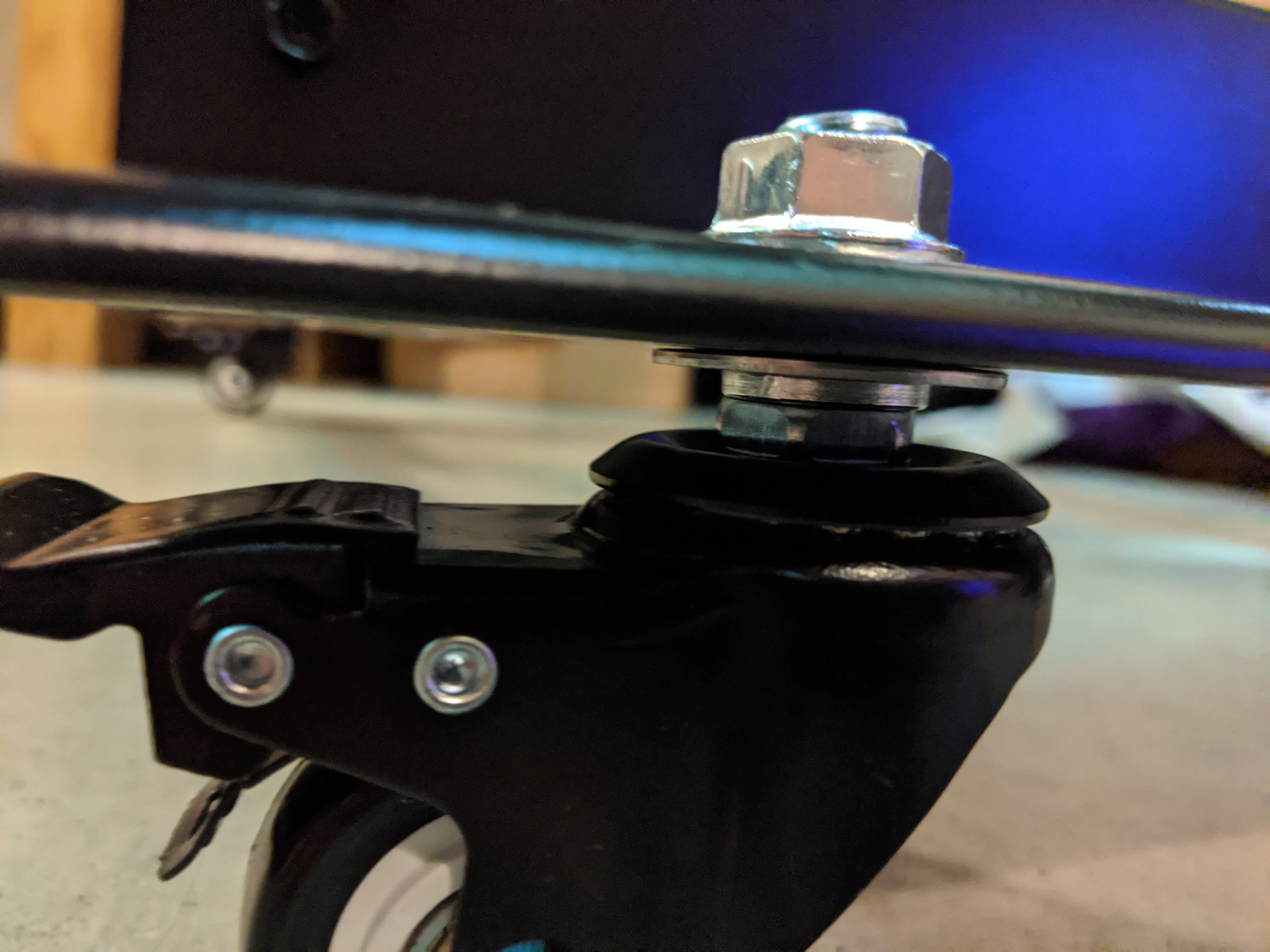 Now that the rack is able to be rolled out I wanted to make sure I wouldn't always have to disconnect the internet when moving it. I made sure to plug the modem and router into a power strip that has enough slack to move with the rack.
Everything else plugs into a rack mountable power strip so nothing needs to be unplugged when rolling it forward.
Adding my PC
I moved my PC from a normal desktop case to a 4U Rosewill Server Case. I was able to fit everything in without issue, including my graphics card and Blu-Ray drive. I ended up replacing all of the fans since the included ones had molex connectors with the fans running at full speed all the time.
In the front, there are 8 tool-less hard drive bays. I am currently using none of them as I just have two SSDs sitting in there. I am planning to eventually add storage, but may get a separate enclosure.
I installed a rack mount shelf rail for the case to sit on. Unfortunately, that meant I had to take off the door of the Rosewill case since it didn't fit within the mount of the rails. I hope to be able to make something slimmer so it'll fit back on.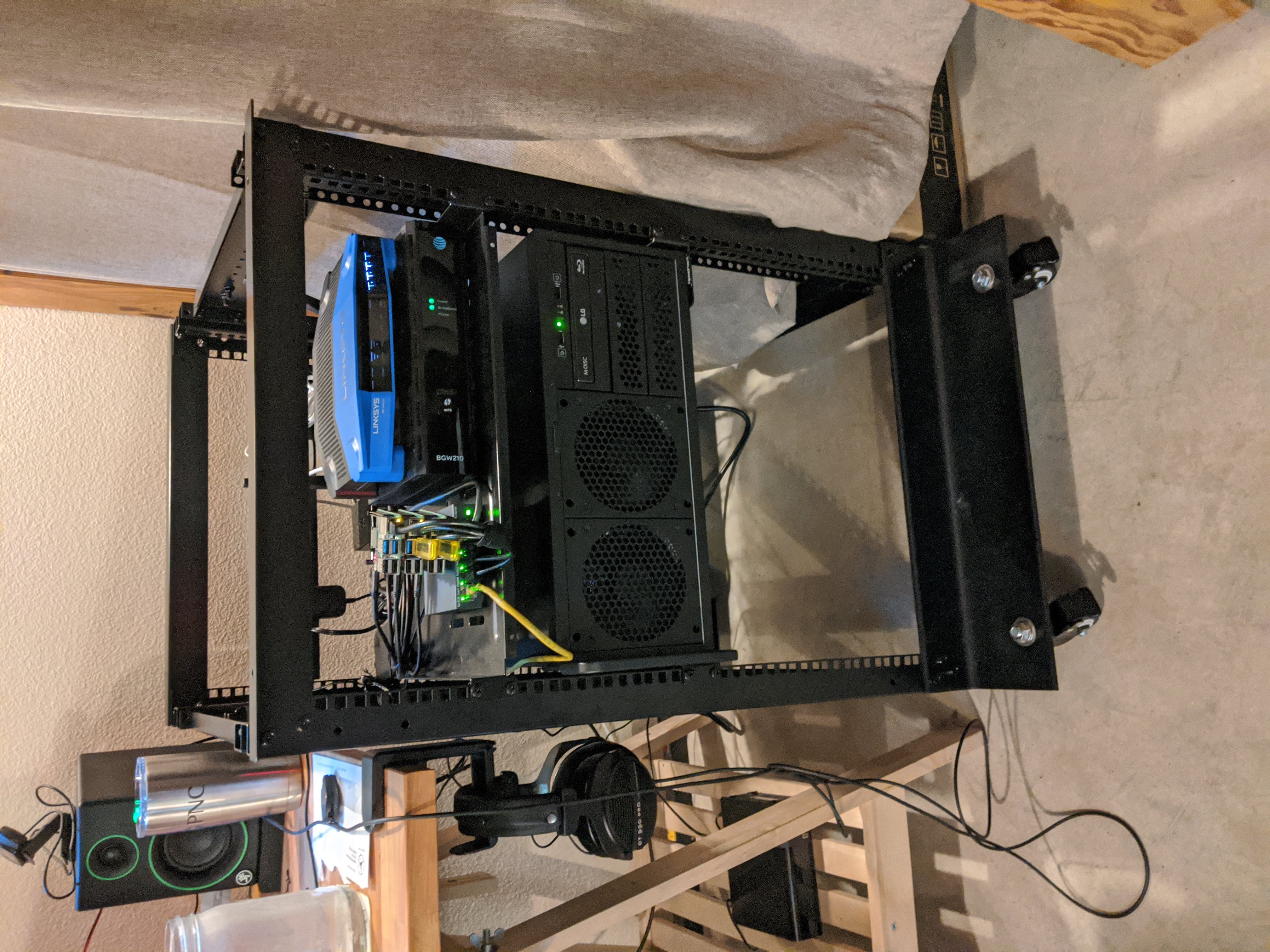 The final rack looks a little better and is certainly more functional. It freed up some space under my desk where I now have a 12TB external hard drive.
I still want to mount the Raspberry Pi cluster in the rack. I bought this bracket in order to do something like these mounts, but it still hasn't arrived. I may have to call and see what happened (brushing up on my German I guess).